Carandas Plum
Carissa caranda
Apocynaceae
Location in our garden
Section A (Principal)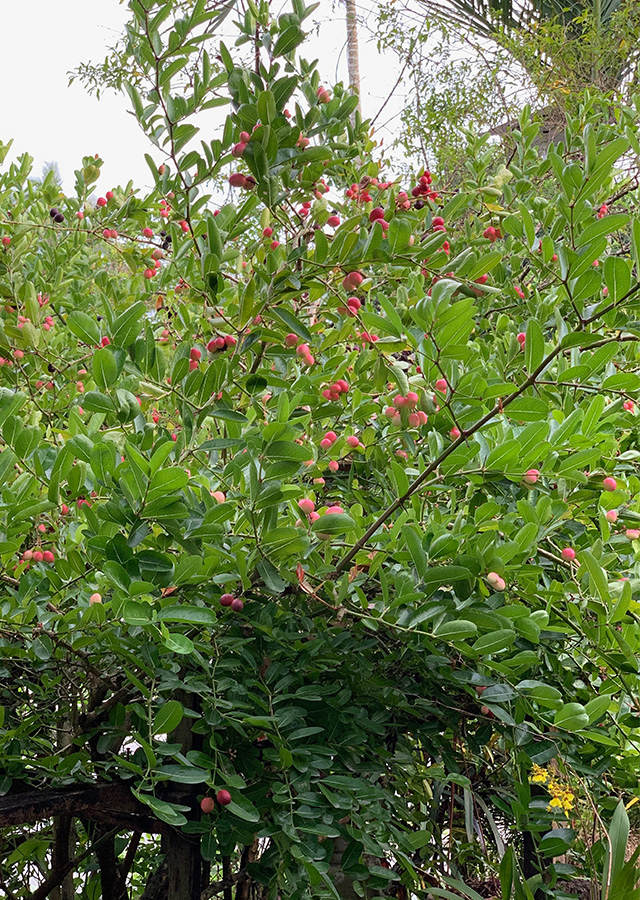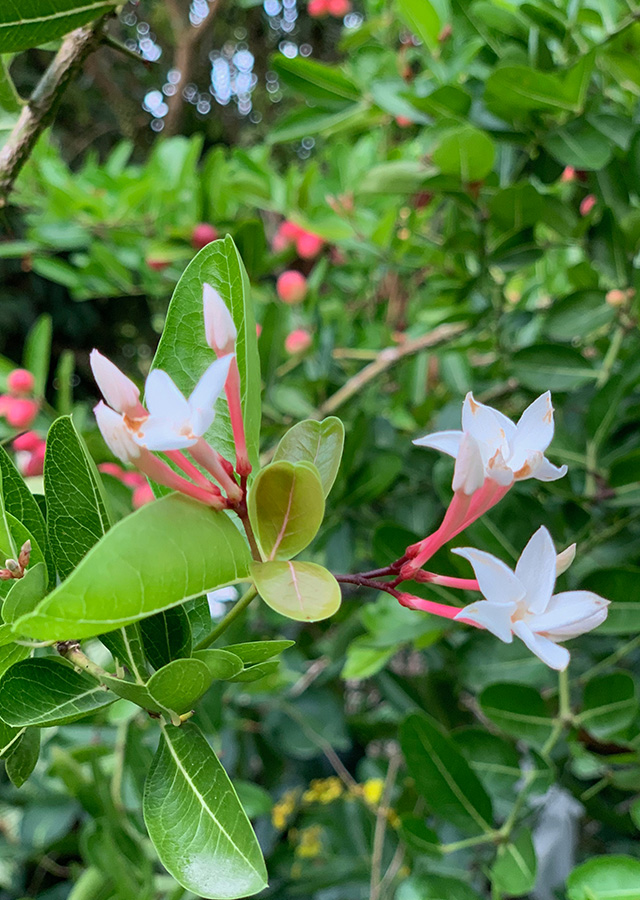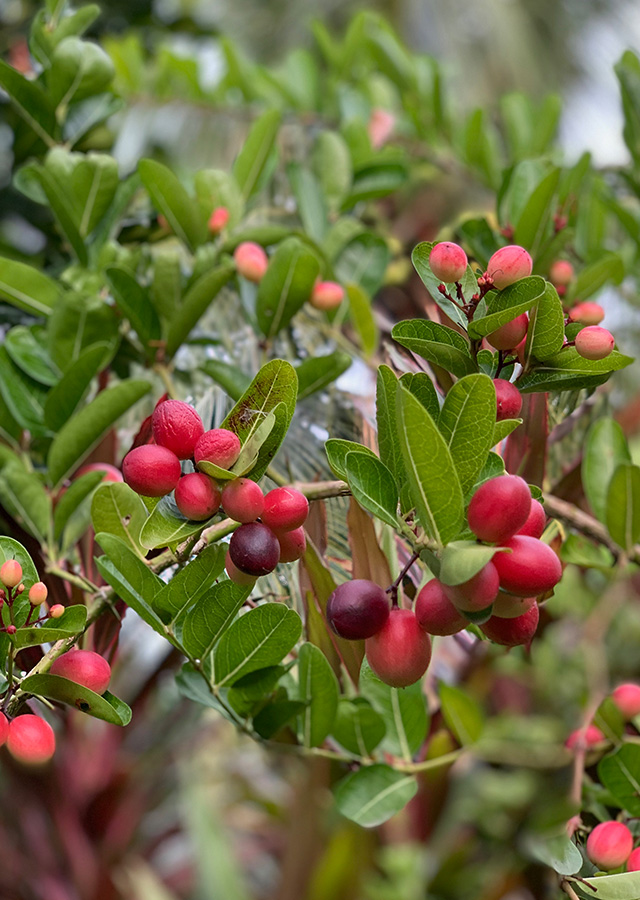 Habitus
Trees. An evergreen deciduous small to big perennial shrub, usually growing 3-5 m tall
Part Used
Fruit
Roots
Growing Requirements
Full Sunshine
Habitat
Terrestrial
Overview
It is believed to be originated near the Himalayas (Siwalik Hills, the Western Ghats, in Nepal, Afghanistan, India, Sri Lanka, Java). The plant has been used as atraditional medicinal plant over thousands of years in India (Maharashtra, Bihar, West Bengal, Chhattisgarh, Orissa, Gujarat). It is grown for the edible fruits also used as ornamental plant as hedge plant and possible in the right care to grow as bonsai

Vernacular Names
Karanda (Tagalog), Cay siro (Vietnamese), Hkan ping (Myanmar), Namphrom (Thai), Berenda (Malaysia), Cu huang guo (Chinese), Karanda (Hindi)

Agroecology
A subtropical to tropical-area herb. It grows best in areas where annual daytime temperatures are within the range 23-30 °C. It can be destroyed by temperatures of -2 °C or lower. Average annual rainfall in the range of 1,000 - 1,400 mm is preferred. In full sun and in dappled shadow, it succeeds. A mild acidic soil is favored

Morphology
Stems - rich in white latex and sharp spines on the branches; smooth green, dense, soft and red on the inside.
Leaves - oblong and conical, 10-15 cm long and 5-7 cm wide, green on the top and brown below.
Flowers - white or yellowish are found in groups, measuring 3-5 cm in diameter.
Fruit - A berry that is produced in 3-10 fruit clusters, globose to large ovoid, young fruits are pinkish white and when ripe become red to dark purple.
It has 3 to 4 seeds per fruit

Chemical Constituents
Root: carisone, carindone, carinol, lignin, oderoside, 2-acetylphenol, lupeol, β-sitosterol, α-amyrin, β-sitosterol glycoside.
Herb: alkaloids, flavonoids, saponins and large amounts of cardiac glycosides, triterpenoids, phenolic compounds and tannins.

Traditional Medicinal Uses
Ethanol and aqueous extracts of C caranda roots have analgesic, antiinflammatory and antipyretic activity.
Antioxidant and antimicrobial activity and the cytotoxic ability of Ccarandas leaf extracts.
It is possible to relax the C caranda ethanol extract that diffuses smooth muscles to the vasculature and triggers patients with cardiovascular disease.
Ethanolic root extract reduces the activity of serum marker enzymes, the peroxidation of bilirubin and lipids, and greatly raises uric acid, glutathione, superoxide dismutase, catalase, and protein levels
Leaf decoctions are given in the remittance fever pledge.
The plant was used as an antiscorbutic, anthelmintic, in the treatment of scabies, intestinal worms, pruritus, biliousness and even used

Cultivation
Generative seed propagation takes about 3 years for plants to come into being.
Vegetative propagation, 1-3 years to bear, through cuttings

Reference Sources
Grow Plant.(No date). Karonda plant. https://www.growplants.org/growing/karonda. 02-11-2020.
Philippine Medicinal Plants. Karanda. http://www.stuartxchange.org/Caranda. 03-08-2020.
Useful Tropical Plants Database. Ken Fern. Carissa carandas. http://tropical.theferns.info/viewtropical.php?id=Carissa+carandas. 03-08-2020.
Virmani,R., Virmani,T., & Singh, C., et all. 2017. Hidden Potential of Natural Herb Carissa Carandas (Karonda). Research in Pharmacy and Health Sciences Vol 3(2): 294-302.https://www.researchgate.net/publication/315811584_Hidden_Potential_of_Natural_Herb_Carissa_Carandas_Karonda. 03-08-2020.