Story
A collective exercise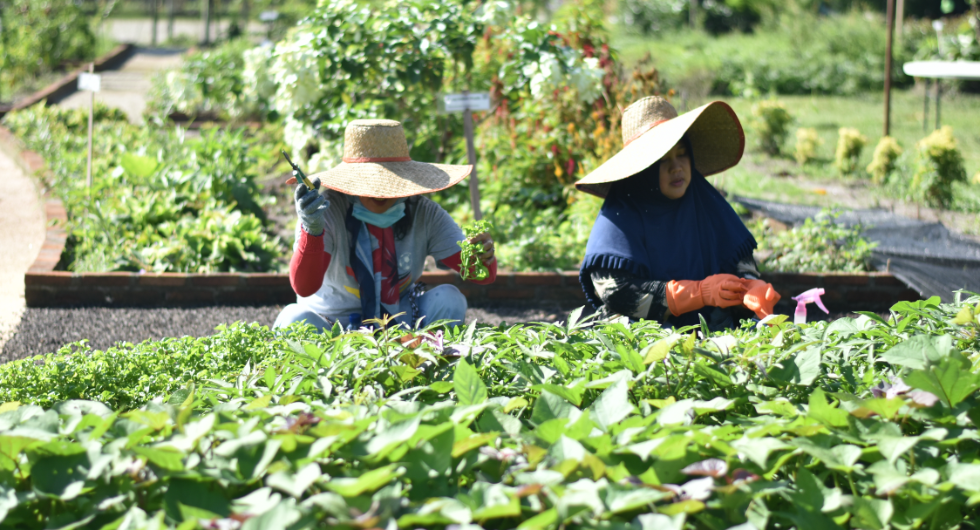 TOGA team is female led and is a collaboration between Socfindo employees and their families.
Tell us about Socfindo Conservation and who is behind this initiative.
Socfindo Conservation is a sustainability initiative established in 2019 by PT Socfin Indonesia. Its mission is based on three pillars: the conservation of biodiversity and traditional knowledge, promote education initiatives and community empowerment. Socfindo Conservation's first project is aiming at providing support for the setup of a medicinal garden. It is a concept known in Indonesia as TOGA (Tanaman Obat Keluarga- Family Medicinal Garden) and it plays an important role in the conservation and practice of herbal remedies. The garden will be used to facilitate the dissemination of plant knowledge and educational initiatives. The project started with the signing of collaboration with the Bogor Agricultural Institute as one of our scientific partners.
The Toga Team (Tananam Obat Keluarga – Family Medicinal Garden) represents the boots on the ground in this project. It is female led and is a collaboration between Socfindo employees and their families, the latter having been instrumental not only in pioneering the idea but also in galvanizing interest on each of the Socfindo plantations.
Did you manage to collect many different plants?
Since the project was initiated last year, we its members started collecting plants and information on their uses. Medicinal plants were also received from other institutions, such as local governments, private parties or the wider community who care about medicinal plants.
One year in the making and we have managed to collect more than 805 plant species with medicinal properties.
How many plants do you want to reach in your collection?
The objective is to keep looking for more plants and reach a target of more than a 1000 plant species. The emphasis in the future will be to find some rare and endemic species to Sumatra. Some of which could be ideal to spread conservation messages as the local people will relate to them and feel a sense of ownership.
We were not aware that common plants had so many medicinal properties.
What do you like about it and what did you learn through this experience?
We have enjoyed learning about plants and their medicinal properties, especially the fact of how many of these plants were growing around us. We were not aware that common plants had so many medicinal properties.
Since we joined the Socfindo Conservation initiative, we did not only collect plants, but also learnt to propagate them and process some of these into products with specific properties.
It seems to be an opportune moment to learn about medicinal plant in the midst of a pandemic!
Yes indeed! However the garden started before we even knew about Covid-19 and its potential impacts. We are aware that this pandemic will put pressure on the wild medicinal plants and we therefore will look into the possibility of multiplying some of the plants in demand that are found in the vicinity of Socfindo Conservation project to alleviate pressure on natural environment.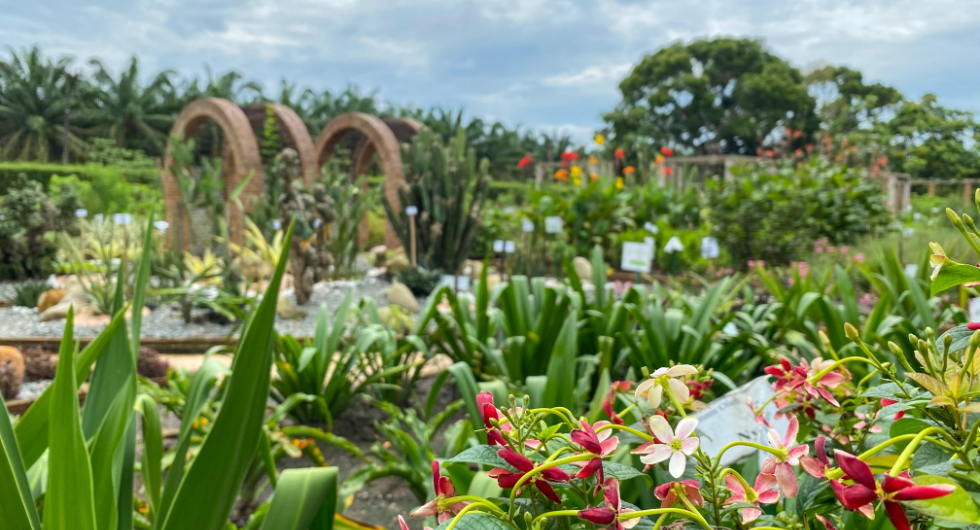 Tell us how this project contributes to biodiversity?
We believe that by learning about the benefits and uses of the plants that are around them, people will have a reason to protect these and value their conservation.
In addition to that, we are also trying to adopt greener practices in our Toga garden. We are in the process of learning these techniques and adapt these to our local situation. So far, we have made progress on three different organic techniques that will increase the garden's fertility and organic credentials: we are producing our own compost, make use of our own eco-enzymes as well as using our first batches of organic pesticides.